The dotUS domain price increase is imminent – save money and renew your domains now at lower pricing …
Important .US Domain Information
Price Increase effective August 1st 2014
This is an important notification of a price increase on .US domain name[s] held with dotUS Accredited Domain Registrar Astutium Ltd

Due to a price increase by the .US Domain Registry, from August 1st 2014, registrations, transfers and renewals of .US domain names will increase to £9.95+vat (or local ccy equivalent if you pay in USD, EUR, CAD, JPY etc)

We are notifying you in advance to the date of implementation, in accordance with our terms and conditions, and to give you time to 'renew early' (if you wish) at the current pricing through the Astutium Client Portal at https://www.astutium.com

Additionally if you have .US domain names registered elsewhere, you can transfer those to us at the current price (which will extend them by 1 year), and then optionally also renew them for upto another 8 years at the current lower pricing.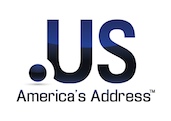 What Exactly is .US ?
dotUS is the country code top-level domain (ccTLD) for the United States.
Available since 2002, individuals, business, communities and non-profits have adopted .us web addresses to make their mark on the United States of America internet.
.US domain registrations enable Americans to strengthen their online identities – for companies with operations in the United States, a .us website address inspires consumer confidence and encourages people to buy American.
Astutium Ltd are a leading provider of registration services for .US domains names – Learn more or get your .US address today